The Rollins College Center for Advanced Entrepreneurship and CEO Nexus, in collaboration with GrowFL and the Florida High Tech Corridor Council, cordially invite you to the CEO Forum, a program series that brings together leaders of established growth-stage businesses in a confidential setting to meet and learn from CEO peers who have grown their companies into more advanced stages of business development.
This event is by invitation only.
Tuesday, December 10, 2013
Bush Science Center, Rollins College
Registration and networking from 6:00 to 6:45 pm
Program and Q&A from 6:45 to 8:00 pm
To register for event, please click on link:
https://www.eventbrite.com/event/9115347249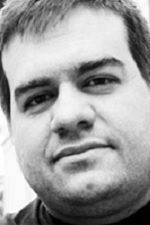 Speaker: Jonathan Taylor
Founder, Voxeo
Jonathan Taylor, founder of Voxeo, is half executive and half technologist with a dash of revolutionary thrown in for good measure. Over the last 20 years, he has started eight companies, run six profitably, sold four, and purchased and consolidated 17 more.
He founded Voxeo in 1999 with the mission to make phone applications easy to build and deploy. At Voxeo, he was the founding CTO, then CEO and chairman, and then chairman. Voxeo sold to Aspect Software for $150m in July of 2013. Prior to that sale, Voxeo spun out Tropo, Inc. (formerly Voxeo Labs), where Jonathan is chairman. Tropo, Inc. enables a new era of telco powered services for consumers, developers, enterprises, and their partners.
Jonathan is also the chairman of Sighthound Labs and Entrenext Ventures. Sighthound Labs uses machine intelligence to deliver an open platform anyone can use to find valuable insights within exponentially growing data. Entrenext Ventures is an early-stage investment firm that makes life easier for entrepreneurs via simple, tiered bundles of strategic advice, investment, and interim "CxO"s to efficiently grow startups from idea creation to ideal exits.
From 1995 to 1997, Jonathan was the founder and president of InterResearch and Development Group (IRdg), Inc. IRdg created and licensed iPost – the first internet powered OEM unified messaging solution – to leading telecommunications providers including Ericsson, Motorola, and Unisys. IRdg was acquired by Elron Electronic Industries, subsidiary MediaGate,  in 1997.
THANK YOU TO OUR SPONSORS: